Let the best cfos plan your business strategy today!
Do you ever feel as if your
business
needs more than just classic old-timey business planning? Have you been running your business on plans drafted decades ago? Does it feel like your company needs a new direction and better goals? Then it is a sign that your business is in serious need of a new business
plan
that is not just current but also strategic-- thus breathing your vision and mission into your company with a dash of out-of-the-box thinking.
ProActive
cfos
& Business Advisors can help you chalk out, implement and maintain a new strategic business plan for you. With more than three decades of combined experience and financial stalwarts like Raman Bhalla and Vinay Kolhatkar in the executive team, Proactive can also help you with cloud accounting, virtual CFO services and accounting outsourcing in Australia.
Contact Us:
Proactive CFOs And Business Advisors
14 Jeremy Grove
Glenwood,
NSW 2768
http://proactivecfos.com.au
61 2 8064 1112
Advertisement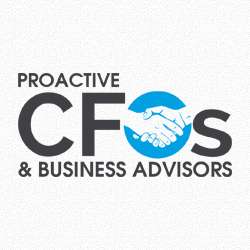 Let the best cfos plan your business strategy today!
Advertisement