Prince2 training and certification australia
Published: September 09 for
Anonymous
After the successful 18th PRINCE2® ? Foundation + Practitioner workshop in
Sydney
and Melbourne, we have another one scheduled in your city. We guarantee the best price for this
training
and
certification
along with 100%Money Back Guarantee.
Price Includes:
prince2
Foundation Training + Exam + Practitioner Training + Exam + APMG PRINCE2 Manual + Certification Cost + E-Learning approved by APMG.
A little bit about Prince2 history
PRINCE was established in 1989 by CCTA (the Central Computer and Telecommunications Agency - UK government agency providing computer and telecoms support), since renamed the OGC (the Office of Government Commerce) and it stands for PRojects IN Controlled Environments. It is the standard for Project management in UK and it is used world-wide.
The official definition of Prince2 is: a process-based method for effective project management. Personally, I found it to be a very practical guidebook on how to manage your projects as effectively as possible. It's hands on and it focuses on the management of the project so that you have a controlled start, middle and end.
Why Prince2
? It focuses on business justification and always checks against it, so you don't get in the situation of asking yourself far into the project, why you started it in the first place
? It has a well-defined organization structure for the project team, clear roles and responsibilities and it includes the supplier and the user in the board (thus enabling you to create win-win situations for the supplier, user and the business)
? It has a product-based planning approach, focusing on delivering the product with quality. Keeps your eye on the end result, helping you to deliver with excellence;
? It emphasizes dividing the project into manageable and controllable stages and separates between management stages (like initiation, execution, etc.) and technical stages (or product stages)
? It is flexible and can be applied at a level appropriate to your specific project.
For Course Details visit below link:
http://ialglobal.com/course_details/class_room_training/18
Prince2 Training and Certification Australia
Place:
Sydney, Melbourne, Perth
For further details and queries please contact:
Contact: Paul Hunt
Email: paul@ialglobal.com
Contact Number: +61 2 8005 6444 / +44 203 290 4440
Website: http://www.ialglobal.com
Venue: The venue details will be informed to registered participants via e-mail.
Advertisement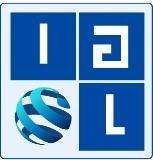 Prince2 training and certification australia


Advertisement

Write review
Leave your comments on this ad
Offensive messages and spam will be removed
Related ads